Incidental Urban Anthropology #005
what/ News Corp employment advert
where/ www
when/ 27 January 2022
who/ Jason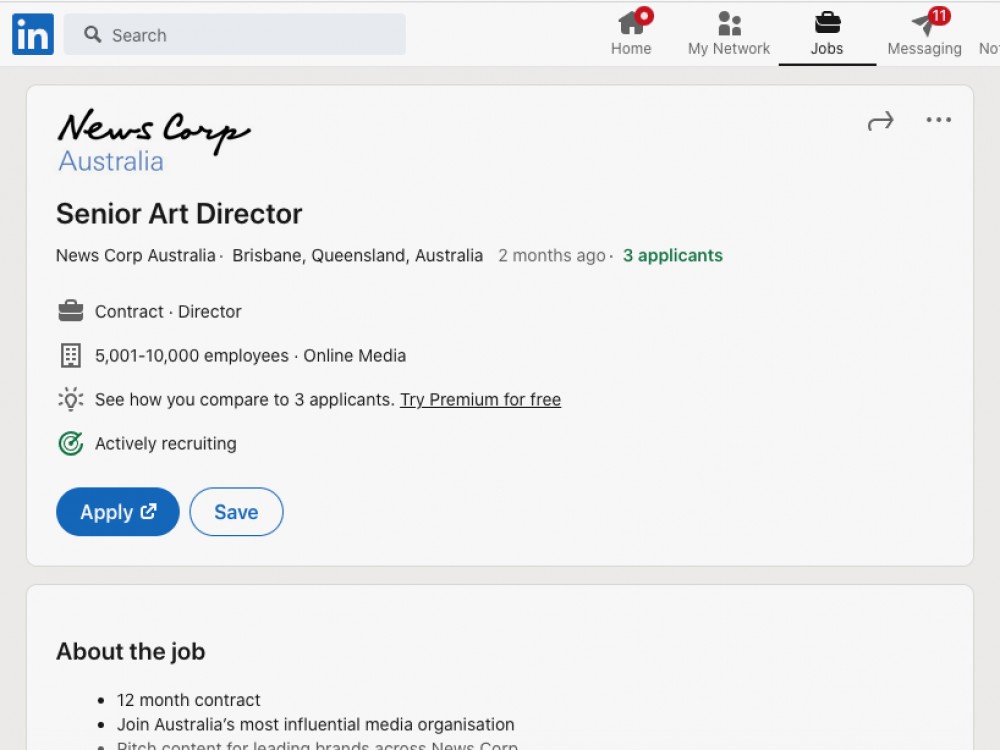 Amid Murdoch's insidious wielding of implicit power and warping of transnational politics, I suppose it's encouraging that after two months advertising for a Senior Art Director, News Corp has only attracted three candidates?
Or conversely, the fact that three actual human being graphic designers have debased themselves to apply to work at News Corp is bleak indictment of the industry?
Either way, looking forward to when designers are unanimously aiming their talents against campaigns of corrupted power, culture wars, social division and climate vandalism – against Murdoch's propaganda – and for an actual future for human beings on a healthy planet.