New Anthems Revisited
We are hoisting high the frayed and faded flag with a brand new version of New Anthems. Especially commissioned for the 2011 Ideas Festival, iconic national texts will be rewritten and national identity re-imagined.
New Anthems IV will run from May 19 through to June 19 in windows and on walls throughout Brisbane's State Library.
A new neon typographic sculpture and a series of blackboard murals have been created for the installation.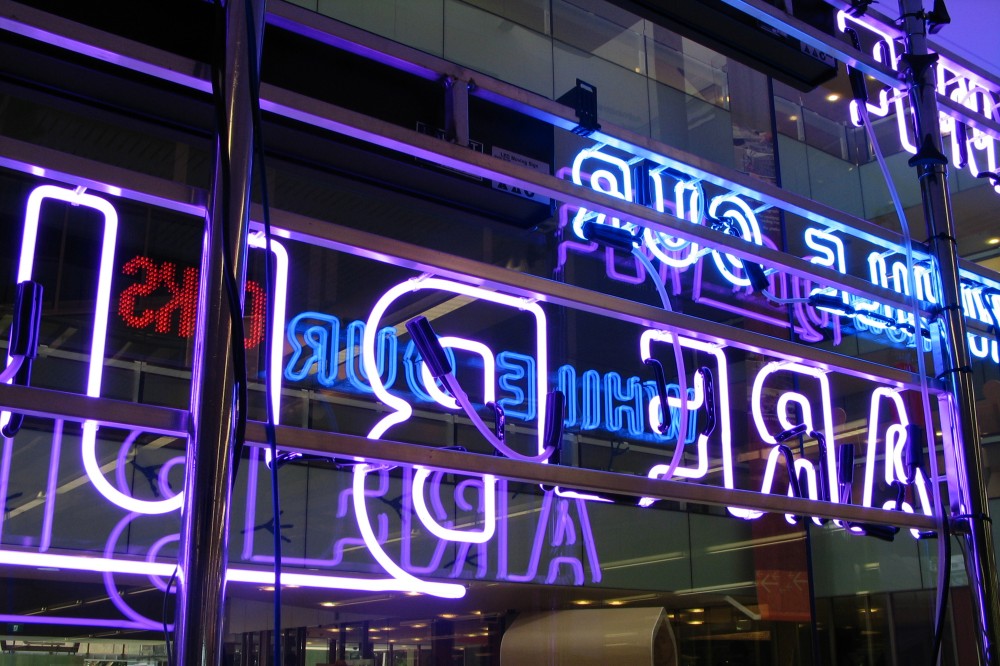 After May 19 come and fill in the blanks either with supplied chalk for the murals, or with your mobile phone for the LED installation.
"How can we______ when our ______ are burning"
SMS 0425 100 141 to insert your contribution...
Simply enter a word or short phrase for each LED screen separated by a comma eg. "firstword,secondword" or "short phrase,another short phrase" (filtered by dictionary).
Then go here to view your contribution along with a full list of new anthems.