A Branding Forecast
Jason and Oliver Vodeb (Memefest) are experimenting with ways to develop and disseminate our evolving critique of branding.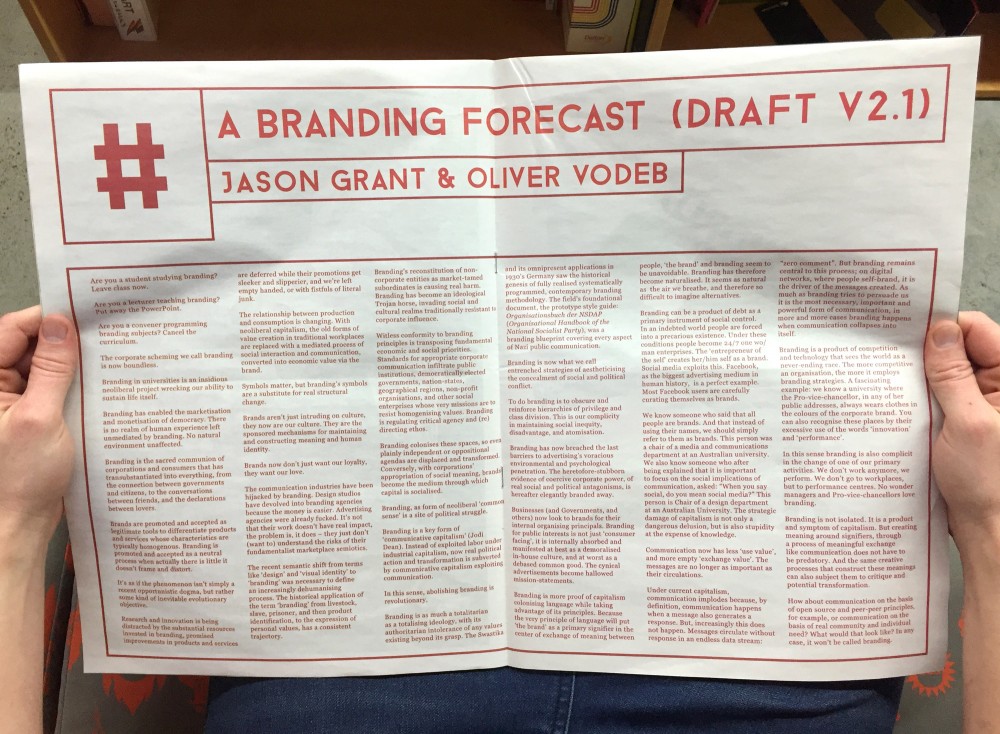 After a lecture series, an essay, and now a short 'Forecast' published in the nationally distributed broadsheet zine – The Equal Standard, we're looking for other ways to sow these seeds sans corporate social media.
View online here. Pick up a copy of The Equal Standard at these outlets.
And stay tuned for more on abolishing branding.