Burst (almost) Open
Burst Open does exactly that tomorrow at Gallery Artisan. Exploring the emerging global open source design movement, the show features exhibition design, identity and an interactive projection by inkahoots.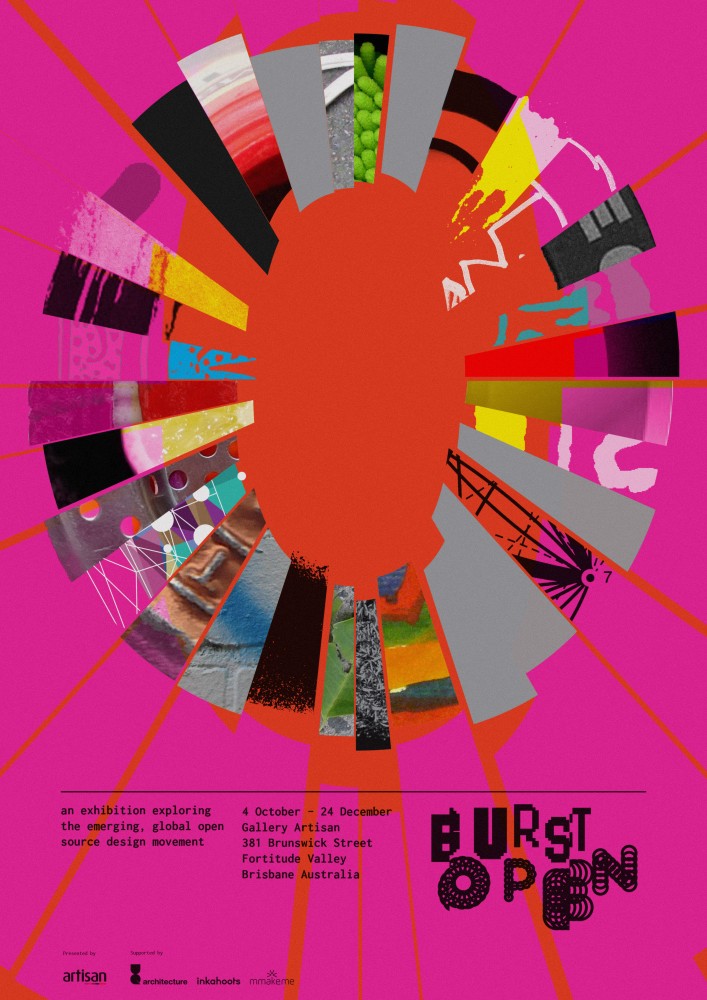 We put out a call asking for contributions to help build the visual identity and received many great images and texts from around the world – some fragments of which feature in the main image of the bursting O logo, and others are combined in a street front, animated projection that is controlled by Brunswick Street pedestrians' body movements.
Huge thanks to Corey Walker and Christian McKenzie for helping create Open Morph. The public artwork will run during the exhibition (Oct 4 to Dec 24) from 7pm to 2am nightly.
Applying the rear projection film to the gallery's window was aided by online translated installation instructions and sanctioned soft drink hacking (entirely consistent with the spirit of the show): "the first, you need to clear the glass with water, spray Sprite drink on glass again, we recommend use Sprite drink to stick the film and make better projection show…".
Hope to see you there.