27.graficni Bienale
The Ljubljana Biennial was established in 1955 and is the oldest international biennial devoted to graphic art. Much of the work at this years event seems thin, perhaps let down by an ambiguous curatorial theme: 'The Unbound Eyes of Anxiousness'. There is some great stuff however...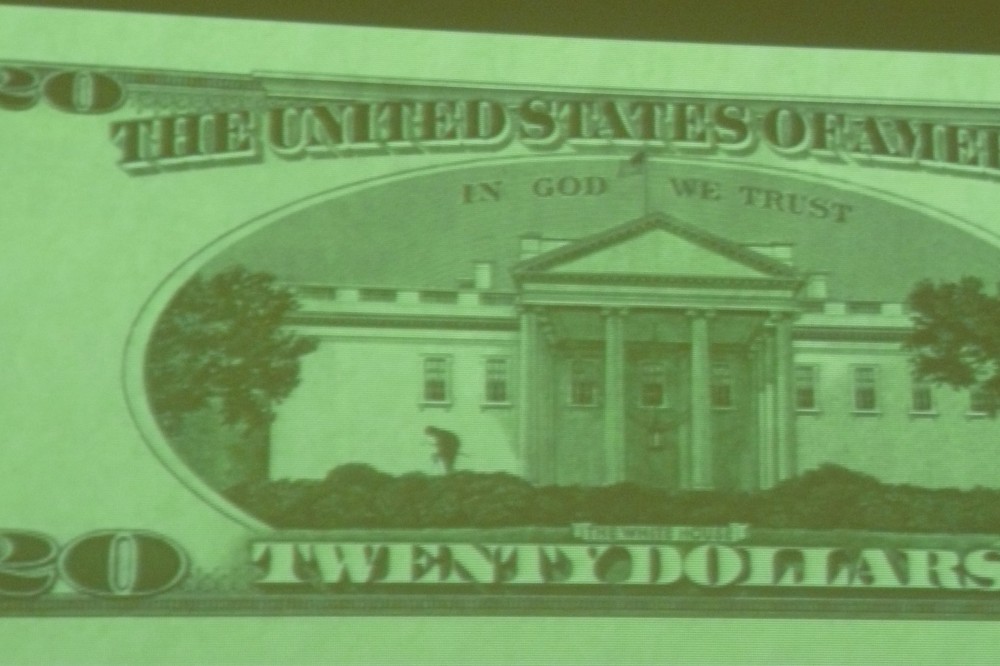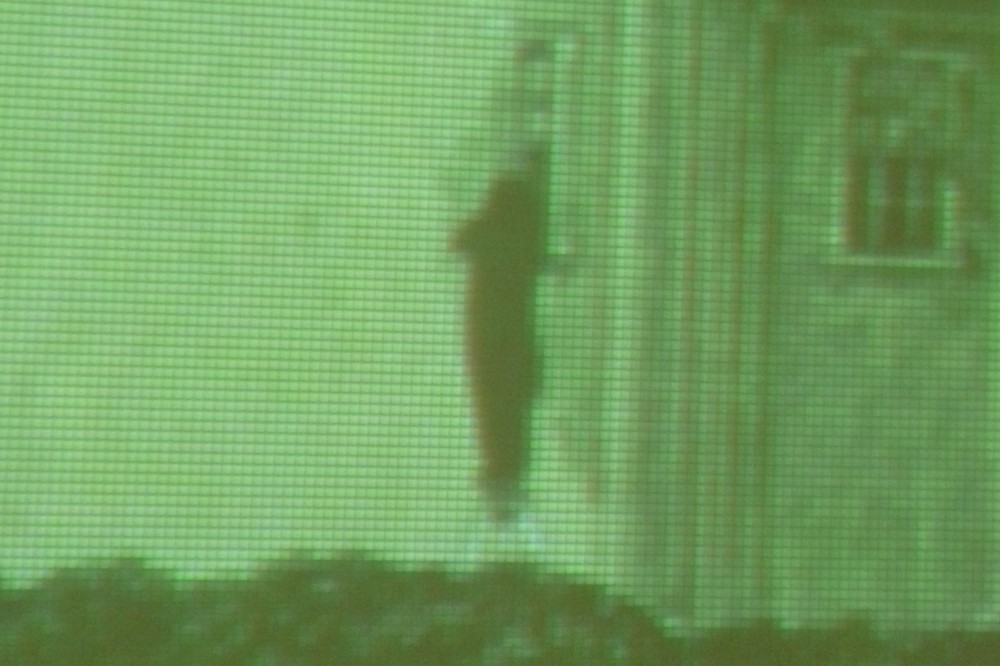 Above are scene details from The White House, (2005-2006, computer animation, 32' 16") by Jeon Joonho, a projected video work that won this years Grand Prix. It shows a worker slowly painting out the windows and doors of the White House, as illustrated on the USA 20 dollar bill.
It's such a simple gesture, but to witness the animation with the required commitment to contemplation (on the brink of monotony), is an affecting experience. We watch the building gradually become a tomb, both to protect America's imperial interests and simultaneously prevent outside reality gatecrashing the political party.
The success of a satellite exhibition Stigma, presenting contemporary political art from Latin America and the Caribbean, was also mixed. Below is a detail from Antonio Martorell's The Persian Carpet, a large rug made of posters he'd salvaged from his studio after it had been burnt down by arsonists.