Kick It T-shirts
Seems handing control of the world to people who are only interested in their own wealth is a big problem for everybody else. Who would have guessed?
Capitalism is bankrupt, but what to wear at the end of the end of history?
Inkahoots presents this complex and subtle statement bespeaking amply the wearer's own refined discernment...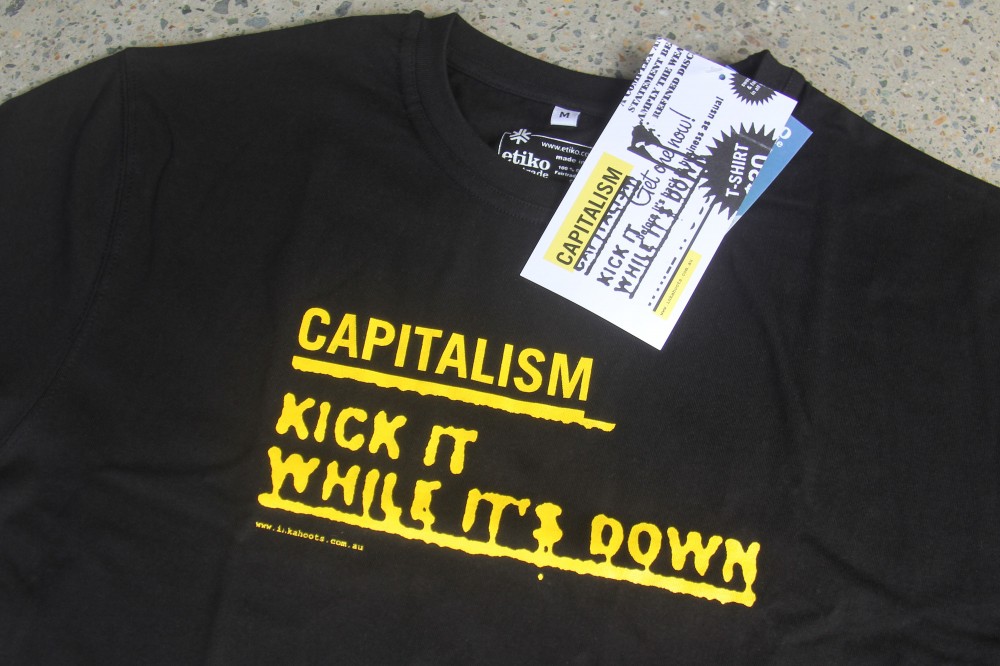 Shirts come in unisex regular and slim fit in all sizes, and are 100% certified organic cotton & fairtrade.
Buying one is barely a paradox - the transaction will cover production costs, no surplus labour as alienating profit...
Only available in Brisbane at Avid Reader West End, and the Gallery of Modern Art shop at South Brisbane.