New Micah Website
We've been designing and building Micah Project's new website (and sub-sites) for many months and now it's finally live.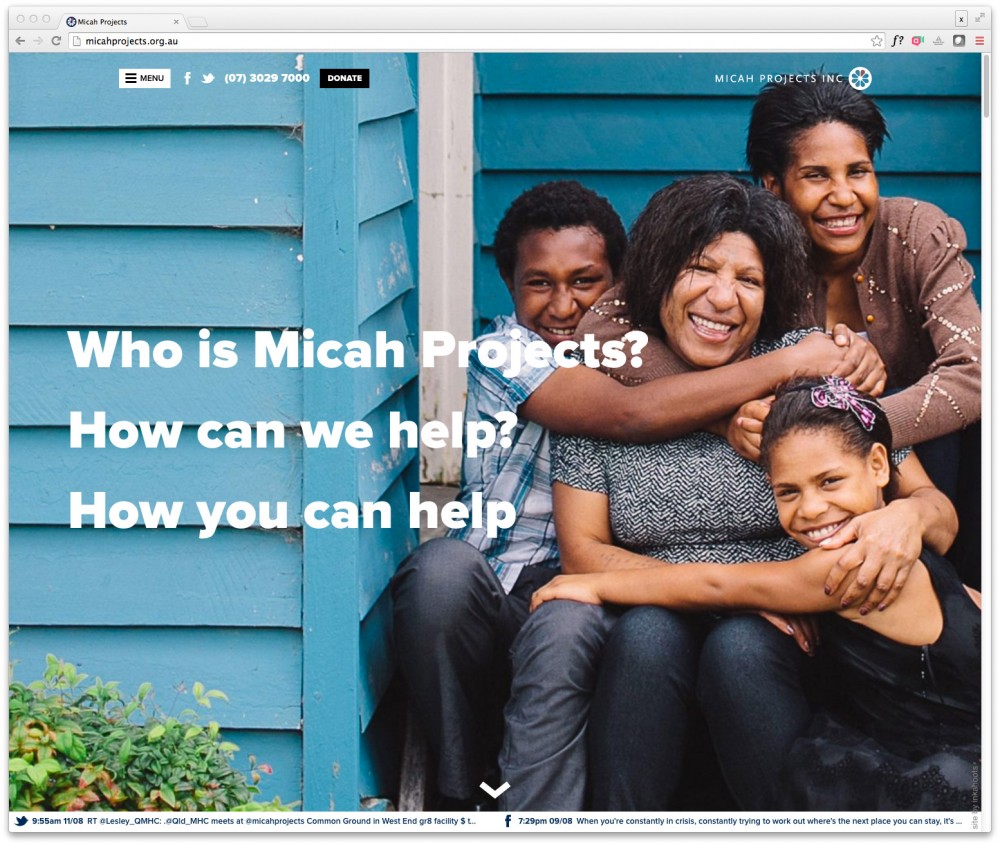 Micah have long been committed to innovative approaches to dealing with homelessness and social exclusion. Their new website presents this vital information in a direct and dynamic way.
Visit here and consider donating.