New Waterwheel Now Live
Stage one of the revamped Waterwheel is now live, and the original Beta version of the website has finally been retired.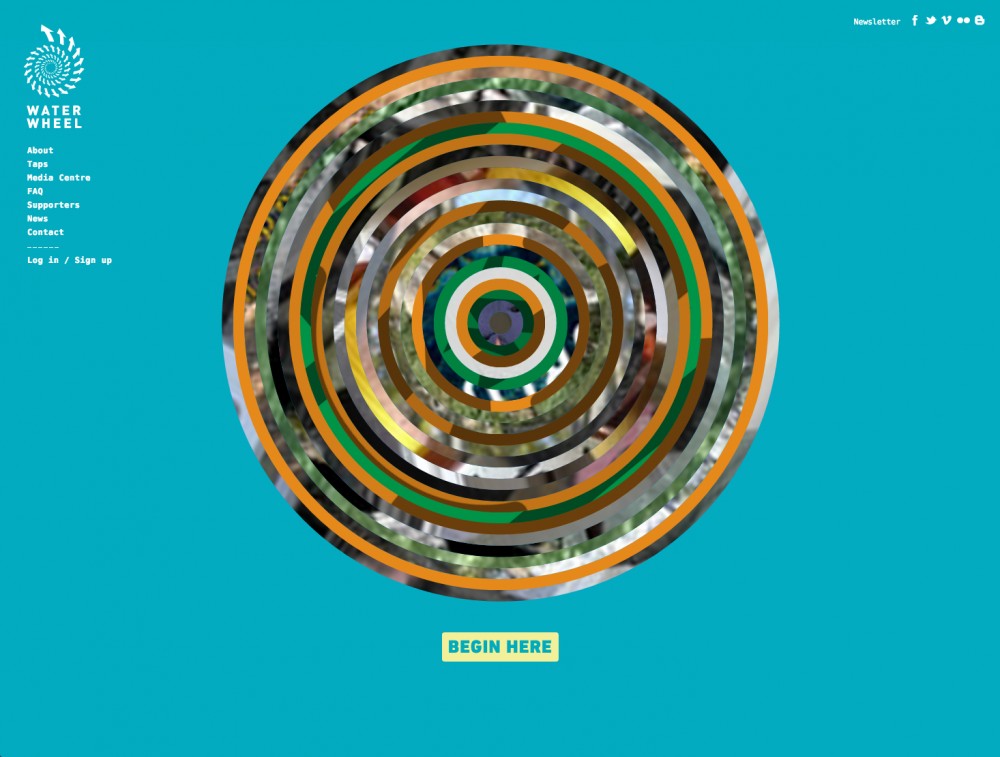 Co-founded in August 2011 by Suzon Fuks, Inkahoots and Igneous, Waterwheel is an interactive, collaborative platform for sharing media, knowledge, ideas, performances and presentations about or inspired by water. It is an open source project, free to use towards awareness, celebration, care & accessibility of water everywhere. You can host or watch events at the Tap, and browse & upload media at the Media Centre.
In an interview with Real Time magazine (no 104, 2013) Suzon explained: "There are many levels on which to engage with Waterwheel. Whether you're initiating a project individually or collaborating with others or contributing to an existing one or simply spectating. A curator could get in contact with an artist, or scientists and activists in contact with their colleagues. It's a new mode for expression, exhibition or festival."
Linda Carroli in Artlink (Vol 34 no 4, 2014) described Waterwheel as a "translocal soft infrastructure."
And David Suzuki called Waterwheel "an important project with real impact".
It remains a work in progress, and we're looking for relevant programmers (with strong experience in MVC frameworks – CakePHP particularly, and Javascript particularly JQuery plugin development, also experience in SASS would be great) who could lend some support for stage two of the development. If you're interested, please email mat(at)inkahoots.com.au.
Check it out now, and send us your feedback here mail(at)inkahoots.com.au.