Wild Things
In a visionary act of bravery and optimism our friends at Avid Reader have opened another excellent emporium for alleged archaic cultural artefacts. Where the Wild Things Are is a great little book shop for children and young adults right next door to Avid.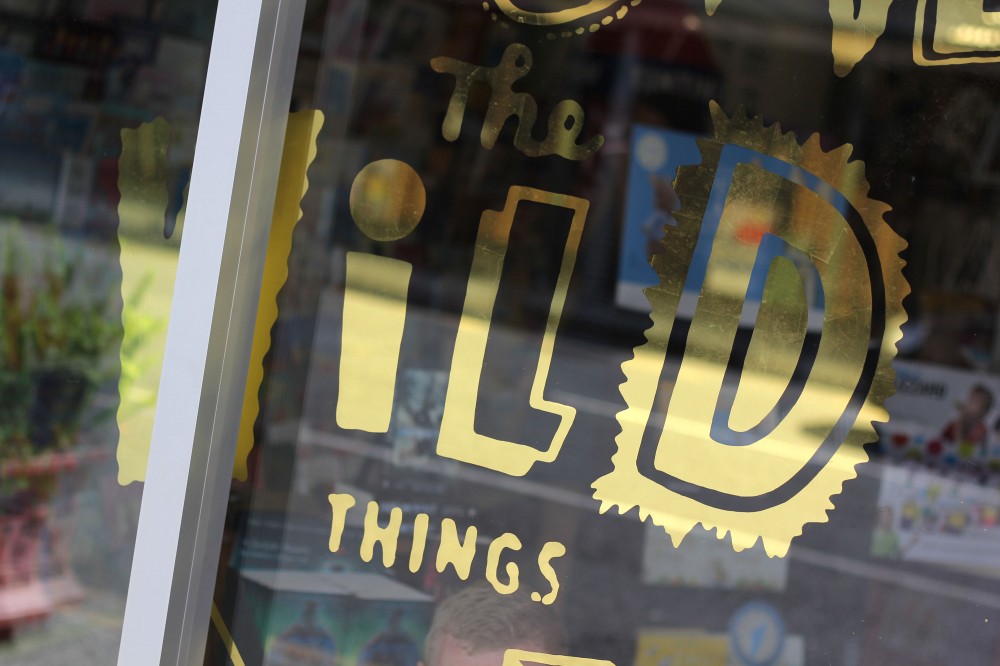 With many of the best bits our neighbourhoods rapidly vanishing, we're lucky here in West End to be swimming against the tide somewhat, with thriving book and record stores. So if you live in Brisneyland, accompany your paycheck to Avid, Wild Things, Bent Books, Junky Comics and Jet Black Cat and Egg Records, to prove there's more to cultural consumption than You-Tube!
Here's Rick applying our visual identity with actual paint to actual bricks and mortar.