Human Rights Arts & Film Festival
For most of us human rights are a cause for celebration, hence the wonderful Human Rights Arts & Film Festival, now touring Australia.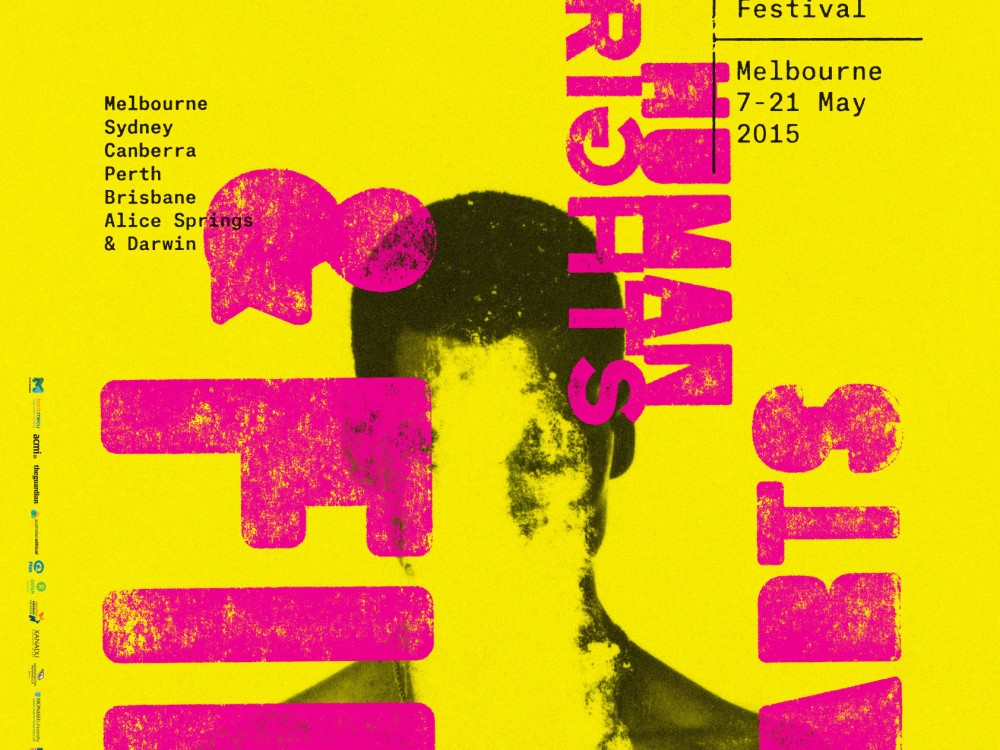 Currently however, in many ways Australian human rights are a cause for grief.
With our obscene treatment of refugees, despicable displacement of indigenous homelands, and a conservative appointed Human Rights Commissioner who reckoned that the Commission itself should be abolished, it's all getting pretty grim. Not to mention a prime minister who thinks that, like climate change, human rights are just some left wing conspiracy (attacking the Commission over its children in detention report and boasting that in regards to asylum seekers, other governments "would have succumbed to the cries of the human rights lawyers").
So against all this, the Festival is a chance to celebrate and affirm human rights with the some of the best films and artwork from around the world.
In Melbourne until May 21, then touring Australia for 3 weeks. Go here for details.
Festival identity design by inkahoots. Photograph by Mauro Palmieri.