Waiting Launches
Jordan (aka Synergy) is launching his debut solo album 'Waiting For The Collapse' at The Milk Factory on August the 19th.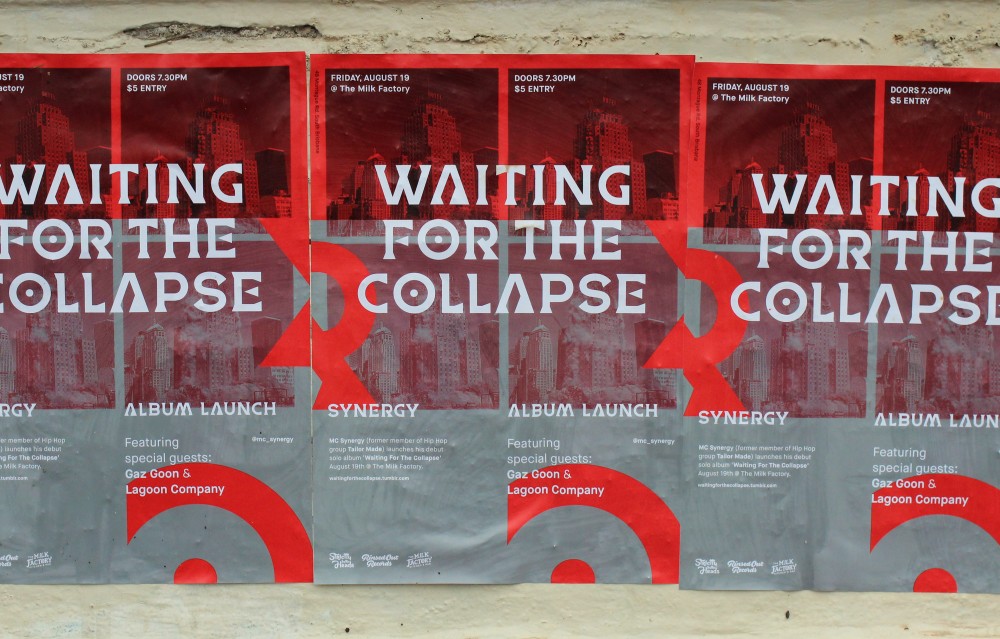 He'll be performing the entire album for the first time alongside Gaz Goon who will also be playing a support set. The night will feature a support show from Lagoon Company with DJs spinning in-between sets. So if you're in Brisbane next month, and up for some sharp political boom-bap, come along.
Doors open 7.30pm at The Milk Factory – 48 Montague Rd, South Brisbane.
Get the album on Bandcamp or here.